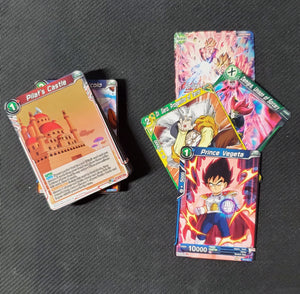 -Never used mint condition cards!
-Commons, Uncommons, Rares (Rares may not be in every card lot)
-Comes with 100+ cards total
-No Duplicates! All cards ranges from all Eras
-Randomly Prepack for fast shipping.
(Duplicates are cards from the same set, not from different sets)
Please Note: If ordered more than 1qt there may be Dups in your order.
(Picture is For Display of my Collection)
Also Shipping process takes 1-2 weeks due to high volume. Sorry about that. (If Urgent need asap please message and I can see what I can do).