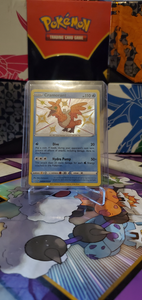 Card Number / Rarity:
SV030/SV122 / Shiny Holo Rare
Card Type / HP / Stage:
Water / 110 / Basic
Attack 1:
[W] Dive (20)
Flip a coin. If heads, during your opponent's next turn, prevent all effects of attacks, including damage, done to this Pokemon.
Attack 2:
[3] Hydro Pump (50+)
This attack does 20 more damage for each Water Energy attached to this Pokemon.
Weakness / Resistance / Retreat Cost:
Lx2 / F-30 / 1